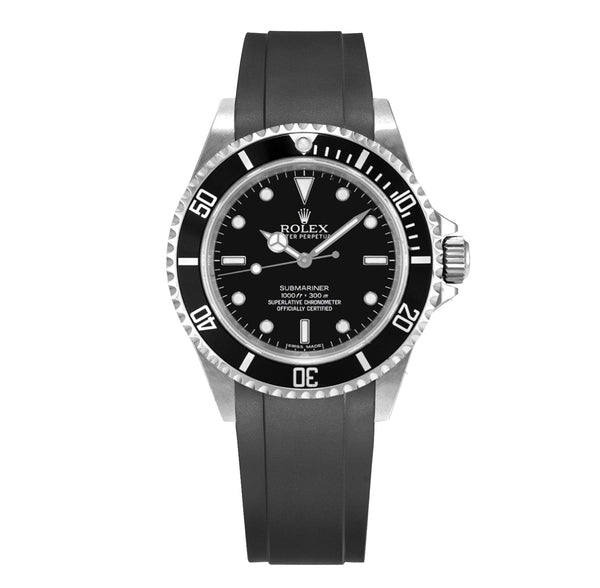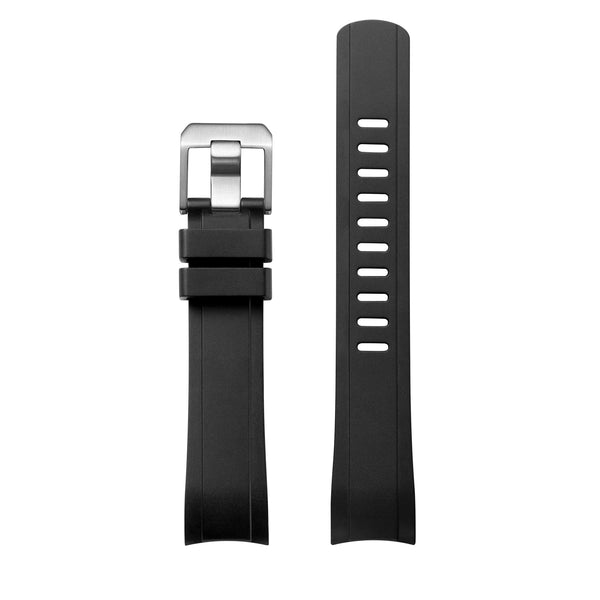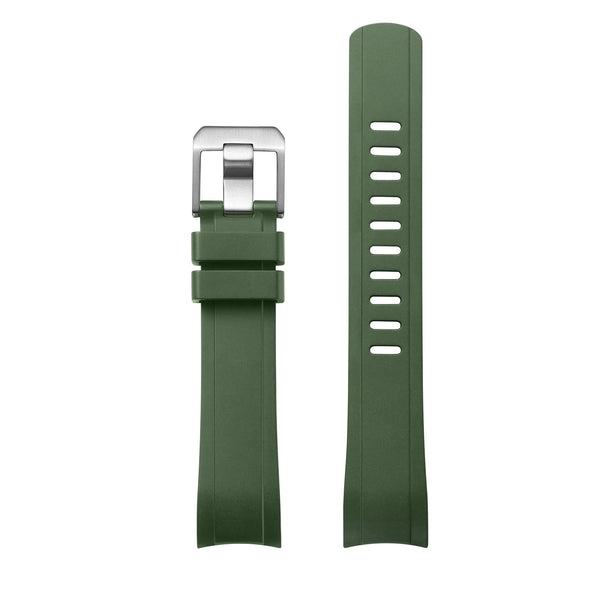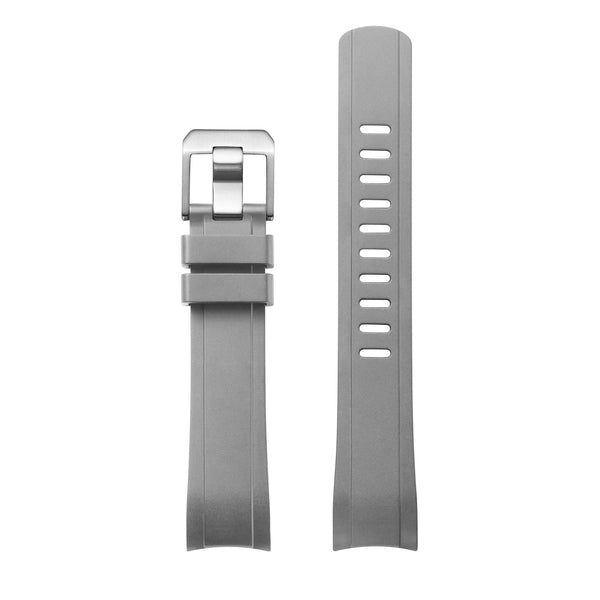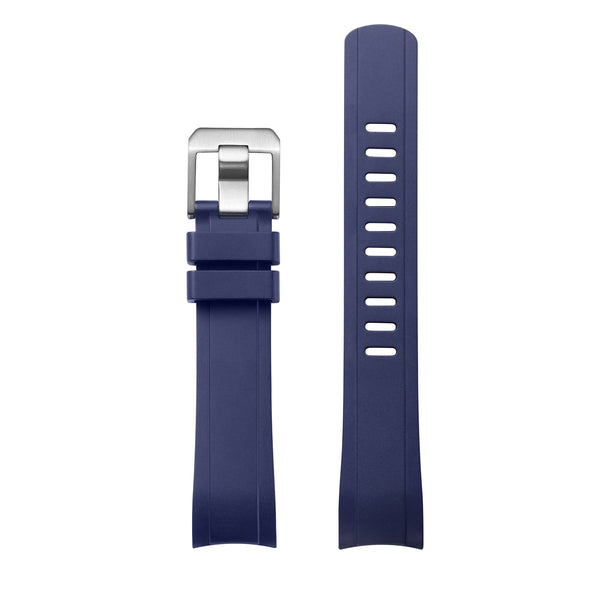 Crafter BlueFeatures
o    Material: Pure vulcanized FKM rubber 
o    Buckle Type: Brushed stainless steel tang buckle
o    Strap Color: Black, Grey, Green, Blue
o    Design to fit: Rolex Submariner 14060 & 14060m models
Description
Crafter Blue RX01 curved end rubber strap is engineered for Rolex Submariner 14060 & 14060m models. The rubber band is made of pure vulcanized FKM rubber which has superior strength and more resistant than natural rubber to oils and acids. Material has also met the RoHS requirements and rarely causes severe allergic reaction. It also includes a pair of replacement spring bars for easy installation.
Specification
Lug width: 20mm
Buckle size: 18mm
Buckle type: Brushed stainless steel tang buckle
Wrist size 5.9 inches to 8.25 inches / 15 cm to 21 cm
Overall Length: 120mm + 75mm
Thickness: Approx. 4.8mm - 3.5mm
Design to fit : Rolex Submariner 14060 & 14060m models
Lug end style: Curved End
Accessories
Replacement spring bars: included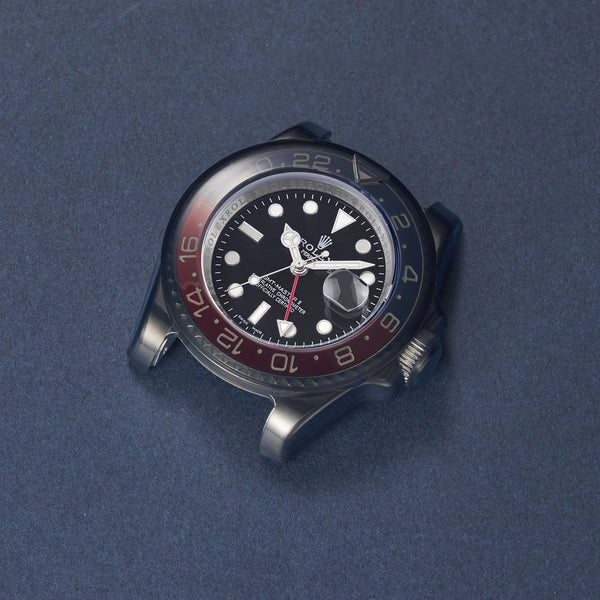 How To Protect Rolex From Scratches With Chrono Suit
Wondering how to protect your precious Rolex from the scratches that come along with regular use? Chrono Suit is your
state-of-the-art solution.
Pioneering Rolex protection, our innovative rubber case allows you to store your luxury watch without worry. More robust
than flimsy Rolex protection film and offering a far superior level of scratch-resistant technology, Chrono Suit stops scratches and screen damage from ever occurring.