Welcome to Horology Suits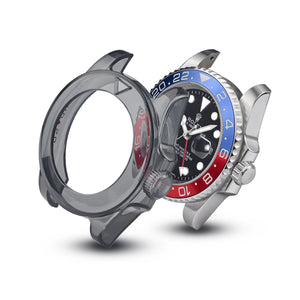 For the Conscientious Collectors
Built for the vigilant, our products protect your prized possession day and night, ensuring it stays in mint condition for many years to come. From revolutionary storage cases to wearable rubber straps, we provide high-tech Rolex accessories that will protect your watch at all costs.
The World's Best Rubber Case for Rolex Protection
Chrono Suit is a revolutionary Rolex case for optimum watch protection. It's the only way to prevent scratches, screen cracks and general everyday wear from devaluing your timeless timepiece.
Learn more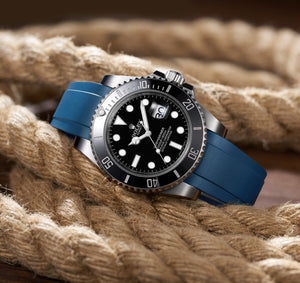 Rolex FKM Rubber Strap
Along with the rubber Rolex case, we also provide a range of Rolex rubber straps, custom-made by the high-end brand Crafter Blue. Designed with the utmost durability in mind, these essential accessories allow you to wear your watch pretty much anywhere, from deep below the ocean's surface to the mountaintops and more.
Unlike the classic bracelet that comes with your Rolex, rubber straps are highly resistant to the elements, including water, UV rays and extreme temperatures. Smooth, strong and comfortable, they work like clockwork to complete your classic timepiece and can be easily cleaned when needed.
BROWSE COLLECTION